Fabulous Flower bouquets and Gift collections in Barvinkove
Florists of our flower salon create unusual bouquets, flower compositions in baskets and boxes. Creativity, professionalism and excellent taste do miracles. Any bouquet seen at our catalog and any gift can be delivered around Barvinkovo Sumy region. Please, place your order in advance. It gives us the possibility to fulfill your order for Barvinkovo in a best matter, with no hurry. If you send just flowers to Barvinkovo, then delivery can be fulfilled in one or two hours after you place order and pay it. At the case you order also a gift, then some of them require additional time for delivery in Barvinkovo. We order some items for you personally, after getting the order from a customer. Producers are located in the different cities of Ukraine and we have to send the produced items by mail to Barvinkovo for delivery to your recipient theer. So, the extra time is required and we specify about it in the descriptions of such gifts at our Catalogs. Please, read carefully!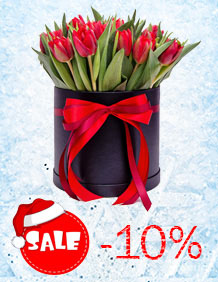 Jordi Rodríguez

I'm really happy to have requested from your shop, thank you very much :) I also appreciate how nice and polite customer...

Bashar

It was my pleasure to order from your shop, I'm very satisfied about the service , communicating and Quality really I...

Steven

On both occasions I received excellent customer service and attention to detail.