Our Sumy flower salon creates beautiful bouquets, adds gifts and delivers to Barvinkove
Florists of our flower salon create unusual bouquets, flower compositions in baskets and boxes. Creativity, professionalism and excellent taste do miracles. Any bouquet seen at our catalog and any gift can be delivered around Barvinkovo Sumy region. Please, place your order in advance. It gives us the possibility to fulfill your order for Barvinkovo in a best matter, with no hurry. If you send just flowers to Barvinkovo, then delivery can be fulfilled in one or two hours after you place order and pay it. At the case you order also a gift, then some of them require additional time for delivery in Barvinkovo. We order some items for you personally, after getting the order from a customer. Producers are located in the different cities of Ukraine and we have to send the produced items by mail to Barvinkovo for delivery to your recipient theer. So, the extra time is required and we specify about it in the descriptions of such gifts at our Catalogs. Please, read carefully!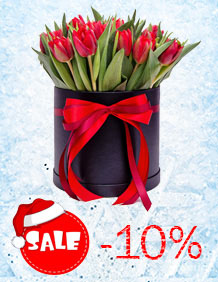 David Dollochin

Thank You ))) For the wonderful, kind and friendly service!!! The Orchid is very beautiful, and I appreciate all your help )) Kind regards, David...

Ercüment Demır, Turkey

Hi I am so happy for your work And of the gift we are together again Thank you and thank you for your labor Natalia ...

Suresh Mendiratta, India

Greetings, Thanks and I really appreciate the way you communicate about the delivery and report and helped me for everything . This was the best service i ever got for any onl...