Amazing floral arrangements and assorted gifts in Druzhkivka flower shop
Even during the most difficult periods every person needs a miracle. Even small, but... which will distract her/him from the experiencing difficulties. Relatives, darlings, whose who remained in Druzhkovka should give such a miracle for a reason and with no reason as well! This day will remain in memory of your family in Druzhkivka for the rest of their lives! We'll help you to do it with a great pleasure! Our flower shop creates nice bouquets and delivers them around Druzhkovka. Roses, chrysanthemums, carnations, alstromeriyas, a wide choice of home plants - everything, that will please and warm the souls of your darkings there in Druzhkivka. Look also at the choice of the offered gifts at our catalogs. Of course, in this hard time something can be not available in Druzhkivka, but we will try to do anything we can, to provide delivery of all chosen items to your family or friends in Druzhkovka.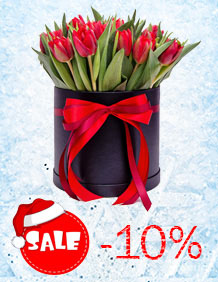 Steven

On both occasions I received excellent customer service and attention to detail.

Steph R, Belfast, United Kingdom

Thank you for the mail. My friend was very happy, and so am I Great service! Thank you Regards,

Christian, Belgium

Thank you very much for everything ! The bouquet is very beautiful. Yours faithfully.