The best choice of flowers, arrangements and gifts from Fastov florists
Does the ideal gift exceists? Is there something that would be relevant for giving it to a man, a woman, a friend, etc? What if you have to present something to a person whom you never met? Anything may happen, it's life! We have a great news in this regard ))! Bouquet of flowers!! Send it to your family or friends in Fastov and it would be really an ideal gift for any reason! It is appropriate in any situation, a bouquet of flowers can be presented to both man and a woman of any age. Ordering delivery of a beautiful flower bouquet to Fastiv, we are speaking without saying a word of love and appreciation, sometimes respect and at the same time we don't risk to embarrass the person at all! Actually flowers are only a symbol which doesn't oblige receiver at all. The Ukrainian people, including Fastov's inhabitants, follow a strong traditions and strict rules. For example, before making flowers delivery for Fastiv, you should remind that old Slavic tradition allows to present odd number of flowers. If you send to Fastov, for example, 12 roses to your girlfriend, don't be surprised that she takes an offense at you. The matter is that Slavs bring bouquets with even number of flowers to a… funeral only, to the cemetery, etc. Just because of this reason you will find the list of odd numbers in the list of roses for sending to Fastiv. Send flowers to friends or relatives in Fastov, choose beautiful bouquets, unusual gifts in the Fastiv flower shop catalog and we'll deliver it to the door of the receiver there.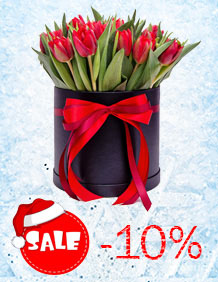 David Dollochin

Thank You ))) For the wonderful, kind and friendly service!!! The Orchid is very beautiful, and I appreciate all your help )) Kind regards, David...

Ercüment Demır, Turkey

Hi I am so happy for your work And of the gift we are together again Thank you and thank you for your labor Natalia ...

Suresh Mendiratta, India

Greetings, Thanks and I really appreciate the way you communicate about the delivery and report and helped me for everything . This was the best service i ever got for any onl...