A great choice of flower bouquets and gifts with delivery in Gostomel'
Your family in Gostomel appreciates your attention and love. Don't forget to give them a joy as often as you can. Send flowers and gifts for their birthday, holidays. Our Gostomel flower shop will help you to make such a wonderful surprises with a great pleasure. Order flowers and we'll deliver a beautiful bouquet as well as an interesting, unusual gift directly to doors of your family! You can order bouquets of roses of any color, bouquets of other flowers at the Gostomel page. Working in business on flower delivery for 18 years, we could see so many times people, men and women, girls, children sincerely rejoicing, receiving bouquets of flowers in Gostomel. Add an inexpensive gift and both their surprise and joy will increase repeatedly! By the way, we really have a great choice to offer! Look at the list of items for delivery on Gostomel at the following pages of our catalog: "Gifts", "Sweets", "Products".... We also provide an urgent deliveries of mourning bouquets, flower compositions to a funerals in Gostomel. Alas, it is very important - to pay the last tribute to your darlings... Don't forget to do it!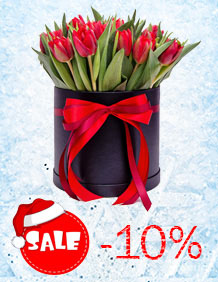 David Dollochin

Thank You ))) For the wonderful, kind and friendly service!!! The Orchid is very beautiful, and I appreciate all your help )) Kind regards, David...

Ercüment Demır, Turkey

Hi I am so happy for your work And of the gift we are together again Thank you and thank you for your labor Natalia ...

Suresh Mendiratta, India

Greetings, Thanks and I really appreciate the way you communicate about the delivery and report and helped me for everything . This was the best service i ever got for any onl...