The freshest flowers, the most fragrant fruits and other gifts delivery in Kyynka
A beautiful bouquet, flower arrangement, or a fashionable now composition of flowers and incomparable macarons, flowers and berries, flowers and candies can be ordered in our flower salon in Kyynka of the Chernihiv region. Everything that you send to your family in Kyinka, will be delivered there in time. We will be constantly in touch with you. We just would ask you to order flowers and gifts for delivery in Kyinka beforehand, say, in 2-3 days prior to the delivery date. It is also very important that you have specified an working phone number of the recipient. To be able to present all your items in person, we have to call and ask about the most convenient time for a meeting with courier the courier for the "surprise" delivery.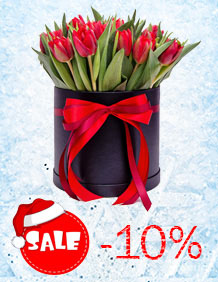 David Dollochin

Thank You ))) For the wonderful, kind and friendly service!!! The Orchid is very beautiful, and I appreciate all your help )) Kind regards, David...

Ercüment Demır, Turkey

Hi I am so happy for your work And of the gift we are together again Thank you and thank you for your labor Natalia ...

Suresh Mendiratta, India

Greetings, Thanks and I really appreciate the way you communicate about the delivery and report and helped me for everything . This was the best service i ever got for any onl...