The freshest flowers, stylish compositions and cute gifts delivery in Myrnograd (Dimitrov)
Our Mirnograd flower shop accepts orders for bouquets of flowers, basket flower arrangements as well as any gift for delivery in Mirnograd. Though there are some nuances concerning deliveries in such small and remote from the large cities towns as Mirnograd. Bouquets of a popular flowers, such as roses, chrysanthemums, eustoma and some others, simple gifts, for example, box of chocolates, champagne, a small soft toy and some others can be delivered around the Mirnograd at the same day as it was ordered. However more complicated items, such as perfume, sets of handmade natural cosmetics, sweets bouquets, big soft toys (up to 200 cm!), unique large chocolate figures, etc. are not available in Mirnograd and should be m,ailed there from other cities of Ukraine. We collect items sometimes from a few different destinations! Our additional efforts and time won't cost you at all, we just ask to give us enough time for arranging all, the things for filling your order in Mirnograd. I.e. please, place order and pay it at least 2-3 business days prior the delivery date Please your family or loved in Mirnograd of the Donetsk region by unusual surprises! Choose flowers, gifts in our catalog and place order. We will deliver everything as shortly as possible.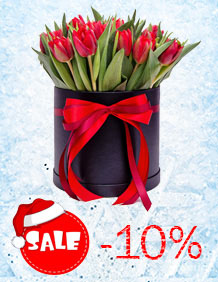 Ercüment Demır, Turkey

Hi I am so happy for your work And of the gift we are together again Thank you and thank you for your labor Natalia ...

Suresh Mendiratta, India

Greetings, Thanks and I really appreciate the way you communicate about the delivery and report and helped me for everything . This was the best service i ever got for any onl...

Veronika Silina

Добрый вечер! Спасибо Вам огромное за такое отзывчивое отношение и за потраченное время! Наша мамa...