A huge choice of flowers and stylish gifts delivery around Mukacheve
Even in small towns, and, perhaps, especially in small towns people feel so happy getting attention and express of care of their relatives! Mukachevo is not an exception! We are receiving many orders for flower delivery around Mukachevo. So, we see see how tremblingly girls, women and even men receive bouquets of fresh flowers from their family or friends who are far from Mukachevo and even Ukraine! Florists of opur flower sho in Mukachevo combine local and import flowers and create a beautifil and stylish bouquets. Couriers deliver them directly to doors of our recipients in Mukuchevo and villages around this town. Roses and chrysanthemums, spring tulips and summer gladioluses, elegant orchid and magnificent eustoma... these and many other flowers are skillfully connecting into bouquets, baskets and boxes flower arrangements. Due to our work we could see so many times a sparkling eyes and happy smiles people receiving flowers in Mukachevo. And the unexpected gift, an unusual surprise is an absolute delight! For example, the Certificate for visiting restaurant.... or a live tropical huge butterfly - here, in Mukachevo, they have never seen it! What to say about a soft toy, but as tall as the recipient? Bear, or panda... or a big hare for Christmas! It's very easy to place order for flower delivery in Mukachevo at our website 7roses.com. You can also pay it online. We deliver quickly and solemnly!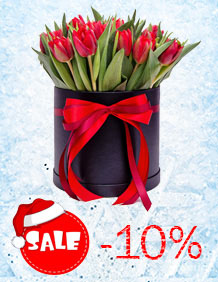 David Dollochin

Thank You ))) For the wonderful, kind and friendly service!!! The Orchid is very beautiful, and I appreciate all your help )) Kind regards, David...

Ercüment Demır, Turkey

Hi I am so happy for your work And of the gift we are together again Thank you and thank you for your labor Natalia ...

Suresh Mendiratta, India

Greetings, Thanks and I really appreciate the way you communicate about the delivery and report and helped me for everything . This was the best service i ever got for any onl...