Leader of floral design in Nova Kakhovka creates and delivers a beautiful bouquets, sets of gifts, etc.
Do your dear people live in Nova Kakhovka? Then please them with the expression of your care and love! Flowers are the best things that was created by Mother nature for expression of feelings. Beautiful, gentle, mysterious, elegant.... They speak with us their special language. It is so romantic - to express the feelings by means of flowers. Look at our catalogs and find bouquets, flower compositions that were created by florists at our flower shop in Nova Kakhovka! That are the works of art, aren't they? Remind the meaning of a red roses. Love. White roses mean fidelity. Yellow color in Slavic tradition usually express separation, parting. But modern girls, women already know that yellow color is also a color of wealth and prosperity. Having ordered a bouquet, consisting of different flowers, you can tell the whole story, without pronouncing a single word! Florists in Nova Kakhovke wait for your order for flowers and gifts, and couriers will deliver it directly to the door. Don't forget to add to flowers at least a small gift. The vase, a set of sweets... arrangements of the combined flowers and sweets in a gift box are extremely popular now in Nova Kakhovka. Didn't you know that the most tasty Macarons are making in Nova Kakhovka? The combination of flowers and Macarons is a paradise pleasure! Placing flowers order for delivery on Nova Kakhovke and Kakhovke, is a very simply thing. It is possible to pay at once in online as well.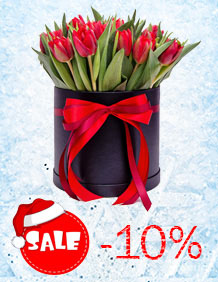 David Dollochin

Thank You ))) For the wonderful, kind and friendly service!!! The Orchid is very beautiful, and I appreciate all your help )) Kind regards, David...

Ercüment Demır, Turkey

Hi I am so happy for your work And of the gift we are together again Thank you and thank you for your labor Natalia ...

Suresh Mendiratta, India

Greetings, Thanks and I really appreciate the way you communicate about the delivery and report and helped me for everything . This was the best service i ever got for any onl...