Fresh flower bouquets and sweet gifts in Ordzhonikidze
The difficult period is enduring by Ukraine. But... the the human gets used to any situation, adapts to any, even extremely hard conditions. So, life in Ordzhonikidze proceeds! People continue falling in love getting married, giving birth children. They celebrate holidays, birthdays and anniversaries. In such days it is so nice to forget about problems, to enjoy minutes of happiness. The bouquet of flowers, delivered in Ordzhonikidze from the friends living at the other end of the world, gift from children who have left and searching a better life, returns Ordzhonikidze residents to the happy past, makes them smiling and though for a while relaxing and enjoying the pleasant memories. Our flower shop in Ordzhonikidze takes a great pleasure, delivering flowers and gifts to Ordzhonikidze residents. We rejoice together with our recipients, we smile together with them and mentally we thank senders of gifts to Ordzhonikidze for the joy given to all of us. t is absolutely easy to order a bouquet delivered in Ordzhonikidze. We will do our best executing your order for Ordzhonikidze precisely, in time and we'll do everything that in our control to amke happy your family in Ordzhonikidze!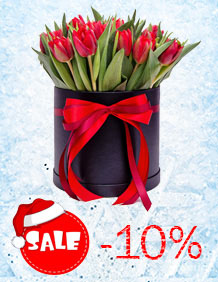 Jordi Rodríguez

I'm really happy to have requested from your shop, thank you very much :) I also appreciate how nice and polite customer...

Bashar

It was my pleasure to order from your shop, I'm very satisfied about the service , communicating and Quality really I...

Steven

On both occasions I received excellent customer service and attention to detail.