Fabulous Flower bouquets and Gift collections in Rozdilna
There is a great choice of fresh flowers, nice and stylish bouquets at our Rozdilna flower shop, flower arrangements and gifts. Our shop works on flowers delivery service in Razdel'naya for 18 years. Our customers live everywhere around the World. Fresh flowers and a really big choice of gifts is always available at our store. We realize, that our customers would be happy to see a joyful smiles on the faces of their reliives when receiving the bouquets, that they send to Razdel'naya. Therefore we try to present flowers and gifts exclusively personally to the recipient whose name is mentioned in the order. To arrange it, we call the recipient, say that there is a surprise for him/her and ask to set the most convenient time for meeting with us. WE deliver flwoers and gifts exactly at that time. If the customer asks to take a photo of the recipient with gifts, we do it with a great pleasure. We also provide the urgent delivery of mourning bouquets or compositions. Your could choose such bouquets on the "Funeral" page the "Occasion" section. It is very easy to place order for flowers delivery around Rozdilna at our flower store. Just choose a bouquet or a gift ( both would be even better :) in our catalogs, place them into a "basket" and pay the order with the Visa or Master card.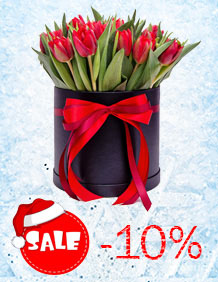 Jordi Rodríguez

I'm really happy to have requested from your shop, thank you very much :) I also appreciate how nice and polite customer...

Bashar

It was my pleasure to order from your shop, I'm very satisfied about the service , communicating and Quality really I...

Steven

On both occasions I received excellent customer service and attention to detail.