Severodonetsk Flower Salon sells and delivers fresh flower bouquets and various gifts
Our ancient city Severodonetsk is almost 1000. Traditions, connection between generations, family values are quite strong here. Even being far away, traveling all over the world, or remaining in other countries for a long time, sons don't forget mothers and fathers, daughters gently care for them. Greetings and gifts fly there to Severodonetsk for holidays. New year, Christmas, Easter, wedding, Birthday.... Fammilies in Severodonetsk feel that they are together anyway! They order flowers, gifts, greetings for the relatives and dear ones in Severodonetsk. Bouquets, magnificent compositions in baskets, sets of delicacies for a holiday table, champagne, wine, liqueurs, fruits, sweets.... everything is accepting by the families in Nezhin in with love and gratitude. Wedding, new babies birth, just love.... Don't stint expression of your feelings, you'll get the true feelings in return for sure. Order bouquet, flower compositions with delivery to your family in Severodonetsk at our Severodonetsk flowqer shop 7roses. If you didn't find something that you would like to present in Severodonetsk in our Catalogs, just write us! We didn't refuse still to any client! We will definitely satisfy your non-standard request and deliver it to your recipient in Severodonetsk. There are also others, sad, reasons for ordering flower delivery to Severodonetsk. Our flower shop fulfills also urgent orders for delivery of mourning bouquets around Severodonetsk. Alas, it is life and everything is possible! We will add a mourning ribbon to a bouquet, a mourning card with your words of sympathy and love. We are here in Severodonetsk for you!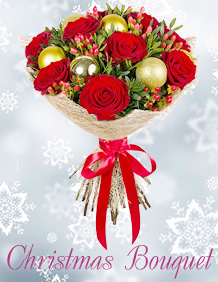 Steven

On both occasions I received excellent customer service and attention to detail.

Steph R, Belfast, United Kingdom

Thank you for the mail. My friend was very happy, and so am I Great service! Thank you Regards,

Christian, Belgium

Thank you very much for everything ! The bouquet is very beautiful. Yours faithfully.