A huge chice of fresh flower bouquets and various gifts delivery in Shakhtersk
Each one keeps in mind and in a soul some dates that are important: Birthday, Christmas, Easter... other? Each person has Mom, Father, girl friend... Even if they are far away and there is no way to knock at the dorr and to surprise with a bunch of fresh flowers, you should not give up! They wait for your warmth and love, even if it is as far as in Shahtersk, Donetsk region! More over, they might wait for your attention even more passionately if they are at that area as life is really hard at this town at the present. Our Flower shop in Shahtarsk will definitely do the best for those who are far away, but eager to greet the family or friends there. Select the most attractive bouquet at our Catalog and our professional florists creat it as close as it is at the photo. It will be close, but not identical as there are no equal bouquets, each of them is a piece of arts and is making each time as a new creation! When choosing the bouquet for sopme one in Shahtersk, please, do not forget to attach a gift. No doubts that a set of delicasies, fruits or sweets wouod be the best solution due to the current situation at the East of Ukraine. Some one in Shahtersk really waits for your warm and sincere attention!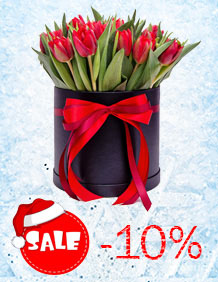 David Dollochin

Thank You ))) For the wonderful, kind and friendly service!!! The Orchid is very beautiful, and I appreciate all your help )) Kind regards, David...

Ercüment Demır, Turkey

Hi I am so happy for your work And of the gift we are together again Thank you and thank you for your labor Natalia ...

Suresh Mendiratta, India

Greetings, Thanks and I really appreciate the way you communicate about the delivery and report and helped me for everything . This was the best service i ever got for any onl...