Our Skvira shop offers the huge choice of bouquets and gifts, delivery service
Professional florists of our flower shop in Skvira create a stylish modern flower compositions and bouquets of a fresh flowers. They use a natural rod baskets, cardboard boxes, a modern eco-friendly packing material - paper, a grid and tapes. They do a real works of art. Our customers also have an opportunity to order gifts delivered in Skvira alone with bouquets. It can be a simple box of chocolates, a bottle of champagne or liqueur. We offer also a more serious gifts. For example, a nice perfume, a gift sets of the natural hand made cosmetics, a basket of delicacies... The absolutely unusual gifts can be also ordered for delivery in Skvira! For example, a live tropical butterfly.... or the gift certificate for visiting a beauty shop or SPA. Our customers sometimes need to send flowers to Skvira for a sad occasions. Alas! It is life.... it begins one day, but also comes to an end. We deliver mourning bouquets and flower compositions for a funeral.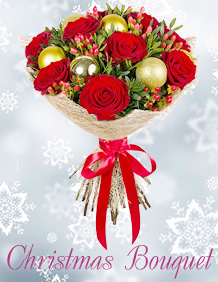 Steven

On both occasions I received excellent customer service and attention to detail.

Steph R, Belfast, United Kingdom

Thank you for the mail. My friend was very happy, and so am I Great service! Thank you Regards,

Christian, Belgium

Thank you very much for everything ! The bouquet is very beautiful. Yours faithfully.