Order a beautiful bouquet and a lovely gift for some one in Ugryniv
The Ugrinov inhabitants work hard and deserve on good rest, a holiday and.... beautiful bouquets for a birthday, or a holiday, interesting and uncommon gifts. It is simple to make it happen in Ugrinov using our delivery service. Our Ugrinov flowers shop has alwais available fresh flowers and a great choice of most interesting, most creative, most unusual gifts for delivery around Ugrinov. Look through our catalog and you'll see that we really offer a biggest choice of gifts that any one else. Though for being able to provide such a choice of bouquets and gifts in Ugrinov, we should work more than others. If a customer orders a number of the various gifts we send collect them at other regions of Ukraine and mail them to our flowers shop for delivery. Such additional work and efforts are absolutely free for our clients. The only thing we ask about is to place orders for delivery in Ugrinov in advance, at least 2-3 working days prior to delivery date. However there is a type of orders which we fulfill urgently always, in 1-2 hours after receiving them. These are orders for delivery of mourning bouquets. A funeral can't wait, alas!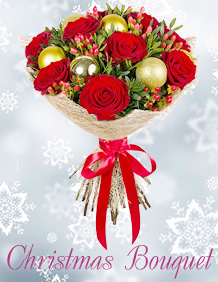 Steven

On both occasions I received excellent customer service and attention to detail.

Steph R, Belfast, United Kingdom

Thank you for the mail. My friend was very happy, and so am I Great service! Thank you Regards,

Christian, Belgium

Thank you very much for everything ! The bouquet is very beautiful. Yours faithfully.