Looking for flowers or the gift ideas in Volnogorsk? Look at our Catalog!
Our local Vilnohirsk flower shop provides bouquets of flowers, plants, the most various gifts delivery in Vilnohirsk. You can send greetings to your dear ones and a family, order delivery of flower arrangements, bouquets, flower baskets. Professional Vilnohirsk florists arrange beautiful bouquets in modern style. It's possible to order delivery of any kind of gifts, sweets, coffee or tea sets, cake, chocolates, baskets of fruits and delicacies. Such a bright addition as a bunch of gel balloons will add festive spirit to flower delivery in Vilnohirsk. It is easy to buy, order flower delivery in Vilnohirsk at our website 7roses.com We accept payment for flowers orders with Visa and Master cards online. Do you plan to congratulate your family or friends in Vilnohirsk for brthday, but you do not have an idea of what to present? Take a look at the "Gifts" page for Vilnohirsk at our website. You'll find a number of the most unusual and original ideas for gifts. Your family in Vilnohirsk doesn't even expect such surprises, they will be precisely pleasantly surprised. Forget stereotypes and send something what will place a smile at their faces, surprise and please them! Think about sending chocolate "Oscar", having written in a card that it is handed for any action or quality if you would like to express admiration and love. Women and girls of Vilnohirsk will precisely estimate the gift certificate for visiting SPA salon, for example. Mother will appreciate a course from 10 massages. The young girl will estimate a soft and cozy bear that is same tall as she is.... Surprise the friends or family in Vilnohirsk! It is easy to buy, order delivery across Vilnohirsk on our website 7roses.com. We accept payment of flowers orders by cash cards in online.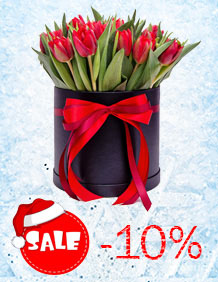 David Dollochin

Thank You ))) For the wonderful, kind and friendly service!!! The Orchid is very beautiful, and I appreciate all your help )) Kind regards, David...

Ercüment Demır, Turkey

Hi I am so happy for your work And of the gift we are together again Thank you and thank you for your labor Natalia ...

Suresh Mendiratta, India

Greetings, Thanks and I really appreciate the way you communicate about the delivery and report and helped me for everything . This was the best service i ever got for any onl...