Amazing flowers and floral gift ideas in Volnogorsk
Dnipropetrovsk Region
The way bouquets and gifts are arranging at our Vilnohirsk flower shop
Our florists do not stop studying and always use a new progressive methods of flower bouquets and arrangements design. We always use the most up-to-date materials, carefully follow the floral fashion and immediately catch a new, modern materials and ecological materials that appear at the floral market. Currently, florists prefer eco-friendly materials - plain paper or a paper with various modern prints, new types of floral nets, that make bouquets looking fresh and stylish. Needless to say, that your friends or family in Vilnohirsk will be definitely pleased when receiving your fresh flowers bouquet like this or any other arrangement.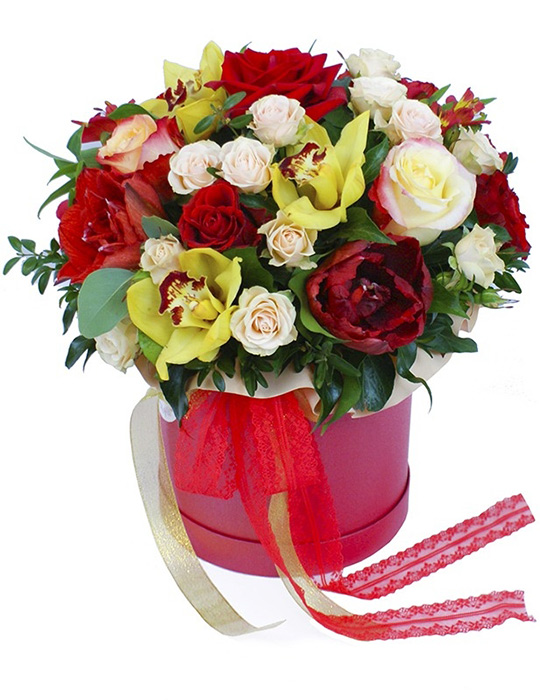 Look at the most Hat boxes fresh flowers arrangements, gifts boxes arrangements combined of flowers and sweets. We bet, that the receiver in Vilnohirsk will be more than happy getting such a cute gift that is both beautiful and tasty.
Boxes arrangements always look elegant, even there is no matter which flowers were used for making the arrangement: either tulips, roses, or a mix of different flowers. Creative florist of our flower shop can make such arrangement bright and lively as well as tender and touching, using flowers of the pastel tones. Choose bouquet or arrangement at our Catalogs that would suit to the character of your friend or Darling most closely and explosion of emotions, appreciation and love is guaranteed!
We are a local Vilnohirsk flower shop and sell flowers only. Our florists or couriers buy all the other ordered items like a regular buyers at the local supermarkets and shops.
So, don't be surprised if the soft toy or something else, that we deliver, looks differently than it is at the photos. Courier choose them from the available items at the shop.
It also can be so, that some items are absent at the local Vilnohirsk shops. At such case we mail them to Vilnohirsk Needless to say, that we should have 1-2 extra working days before delivery date. So, please, remember, that it is definitely more reasonable to place the order a few days prior the delivery date. It gives us a chance to fill it much more carefully.
Add a small gift to your bouquet for delivery in Vilnohirsk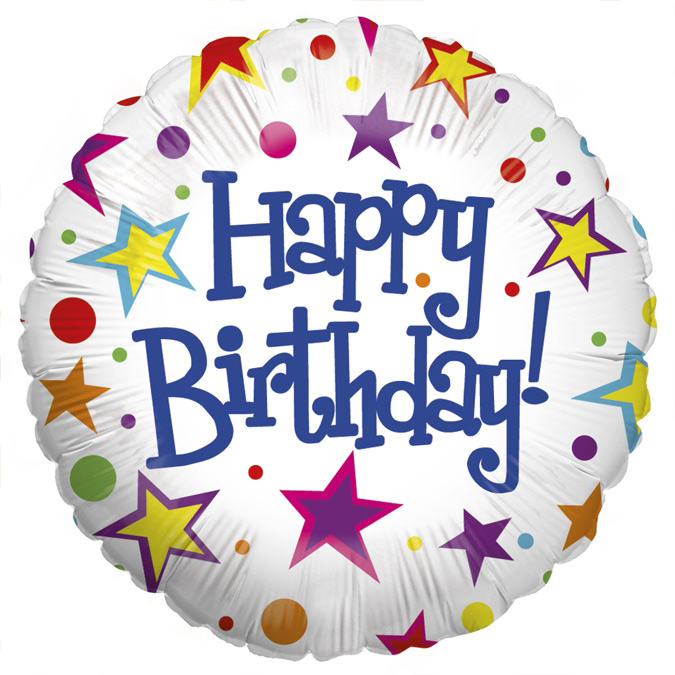 It would be a good idea to add a gift to a bouquet of flowers. If you send a birthday gift to some one in Vilnohirsk, then the bunch of multi-colored balloons would be just right thing to send! They are inexpensive, but lightens the spirit perfectly, places a smile into a face of each receiver!
A bottle of good Ukraine or Italian Martini champagne also makes a feeling of a bright and merry holiday, a gift basket of delicacies could be sent for a birthday party or for any holiday. Such baskets of delicacies and fruit baskets are most popular for sending as a gifts for Christmas, New Years and the Orthodox Easter.
The choice of sweets sets is really the best at our store. Take a look!
By the way, we are not just a courier food delivery from a supermarket, but we deliver gifts. Gifts! So, every thing that is ordered for delivery are decorating with a great taste, like a real gift. Professional designers of our flower salon use fresh flowers, nice satin ribbons, ornamental foliage for decoration all gift baskets, gifts sets of sweets, cosmetics Vilnohirsk actually of any gift that is sending alone with flowers.
We should remind our customers however, that we are still a Vilnohirsk local flower shop and we mostly sell fresh flowers, bouquets, house plants. All other items for delivery we should buy at a local supermarkets or shops. It means a few things:
we need time to find the ordered gift as sometimes we have to visit a few shop looking for it;
we could buy only things, that are available at the Vilnohirsk shops at that moment, i.e. the bought item may differ of the one that you see at the home page;
we could send items that are not available in Vilnohirsk shops from other cities, but we need 2 working days at least for doing it. So, it's always reasonable to place orders 2-3 days in advance.
Marin, Croatia

Thank you very much for great and professional service,for sure i will use your services again.

alain

service magnifique jusqu au choix de la carte. attentif tant a l acheteur qu au destinataire. Je n ai jamais rencontré un...

Ольга

Чудова робота! Дуже задоволена. Щиро дякую!