Shop for our exclusive collection of bouquets and gifts in Zmiiv
A beautiful bouquet, flower arrangement, or a fashionable now composition of flowers and incomparable macarons, flowers and berries, flowers and candies can be ordered in our flower salon in Zmiyiv of the Kharkiv region. Everything that you send to your family in Zmiyiv, will be delivered there in time. We will be constantly in touch with you. We just would ask you to order flowers and gifts for delivery in Zmiyiv beforehand, say, in 2-3 days prior to the delivery date. It is also very important that you have specified an working phone number of the recipient. To be able to present all your items in person, we have to call and ask about the most convenient time for a meeting with courier the courier for the "surprise" delivery.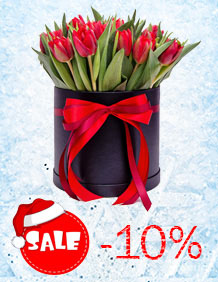 Jordi Rodríguez

I'm really happy to have requested from your shop, thank you very much :) I also appreciate how nice and polite customer...

Bashar

It was my pleasure to order from your shop, I'm very satisfied about the service , communicating and Quality really I...

Steven

On both occasions I received excellent customer service and attention to detail.