We deliver your bouquet and/or a gift to Babai. Look through our catalog, easy order & easy pay
Florists of our flower salon create the most beautiful bouquets and compositions of flowers, flowers and sweets (macarons, zephyr, candies, chocolates). Couriers deliver these arrangements to the cirtain addresses in Babai, specified by our customers. If you have placed the order and paid it up to 12 o'clock in the afternoon, then delivery of your gifts in Babai will definitely take place at the same day. If you have ordered a gift which requires special preparation, then 2-3 days can be necessary for delivering such items to Babai that some objects offered in our catalog are made "under the order". For example, the big soft toy (120-200 cm) will be made at factory in one of the cities of Ukraine especially for you and then she will be sent by mail to Turnip. The same can be told also about some other gifts from our catalogs. Please, read attentively descriptions and all of you will know!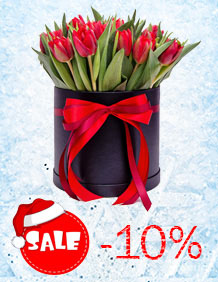 David Dollochin

Thank You ))) For the wonderful, kind and friendly service!!! The Orchid is very beautiful, and I appreciate all your help )) Kind regards, David...

Ercüment Demır, Turkey

Hi I am so happy for your work And of the gift we are together again Thank you and thank you for your labor Natalia ...

Suresh Mendiratta, India

Greetings, Thanks and I really appreciate the way you communicate about the delivery and report and helped me for everything . This was the best service i ever got for any onl...