Easy order fresh flowers and gifts delivery in Bezlyudivkа deom the Kharkiv flower salon
It's not a problem to order nice and fresh flowers delivery to Bezlyudovka at the present times. It's easy to do at our site. Please, choose a bouquet or flower arrangement, place into a cart. Add an interesting and unusual gift. Your family or friends in Bezlyudovka will be really happy to receive something special! We accept online payments through the modern well protected payment platforms. As soon as the prder for Bezlyudovka received, it will be processed and we'll report you as soon as it is completed. Roses, gerberas, chrysanthemums, eustoma, orchids.... We might guess that receivers in Bezlyudovka would love a nice blossoming home plant. If you do not see something special that you would like to be delivered in Bezlyudovka, just write us and we'll arrange any gift for delivery in Bezlyudovka.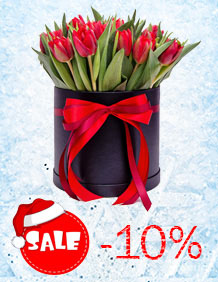 David Dollochin

Thank You ))) For the wonderful, kind and friendly service!!! The Orchid is very beautiful, and I appreciate all your help )) Kind regards, David...

Ercüment Demır, Turkey

Hi I am so happy for your work And of the gift we are together again Thank you and thank you for your labor Natalia ...

Suresh Mendiratta, India

Greetings, Thanks and I really appreciate the way you communicate about the delivery and report and helped me for everything . This was the best service i ever got for any onl...