Flowers and gifts collection in our Dachne flower shop
Don't forget to present flowers to your darlings even if they are as far now, as in Dachnoe, Odessa region. Distances are not a problem at the present World. We are here in Dachnoe for you and are ready to help you to organize a nice celebration in Dachnoe. Professional florists of our salon in Dachnoe will create an unique bouquet, or flower composition. By the way, we recommend you to look through at Hat boxes arrangements in our catalog. Such design is very popular nowand not only in Dachne, but also around the whole Ukraine. If you deside to send a bouquet of roses (by the way, it is the most popular flower for our customers), don't forget that there should be an odd number. Our salon fulfills orders for sad occasions as well. We do mourning bouquets and deliver then in Dachnoe.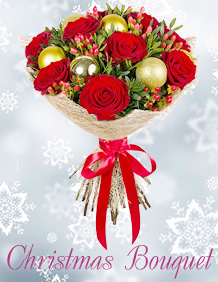 Steven

On both occasions I received excellent customer service and attention to detail.

Steph R, Belfast, United Kingdom

Thank you for the mail. My friend was very happy, and so am I Great service! Thank you Regards,

Christian, Belgium

Thank you very much for everything ! The bouquet is very beautiful. Yours faithfully.