The excellent choice of gifts and bouquetsfor delivery to Dachne from our Odessa salon
Don't forget to present flowers to your darlings even if they are as far now, as in Dachnoe, Odessa region. Distances are not a problem at the present World. We are here in Dachnoe for you and are ready to help you to organize a nice celebration in Dachnoe. Professional florists of our salon in Dachnoe will create an unique bouquet, or flower composition. By the way, we recommend you to look through at Hat boxes arrangements in our catalog. Such design is very popular nowand not only in Dachne, but also around the whole Ukraine. If you deside to send a bouquet of roses (by the way, it is the most popular flower for our customers), don't forget that there should be an odd number. Our salon fulfills orders for sad occasions as well. We do mourning bouquets and deliver then in Dachnoe.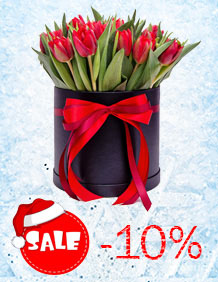 David Dollochin

Thank You ))) For the wonderful, kind and friendly service!!! The Orchid is very beautiful, and I appreciate all your help )) Kind regards, David...

Ercüment Demır, Turkey

Hi I am so happy for your work And of the gift we are together again Thank you and thank you for your labor Natalia ...

Suresh Mendiratta, India

Greetings, Thanks and I really appreciate the way you communicate about the delivery and report and helped me for everything . This was the best service i ever got for any onl...