Fresh flowers, house plants, lots of gifts delivery from the Dobropolie local shop
Make a real furor in Dobropolye - send a bouquet of flowers to your friends!
Do you think that it is impossible to send flowers and gifts to your family or friends in Dobropolye if you are thousands kilometers away? They know that you are far away and all they expect to get from you for birthday or Easter, Christmas or a New Year is maximum a telephone call. Don't be too forward, do not despair! We'll help you to make a real furor for your family in Dobropolye!
Let's do so.
Choose the bouquet or flower arrangement for delivery in Dobropolye
Take a look at our selection of flowers and gifts. Make your choice, select a nicest
bouquet
of fresh flowers. It is understandable, that it can be uneasy, because selection of flowers, bouquets, flower arrangements and gifts in our Dobropolye flower salon is really huge.
Roses
, luxury
eustoma
, elegant
orchid
, merry
chrysanthemums
... The number of flowers and their colors that are available at our ... flower shop through the year is impressive.
Press "Order" and get a choice at your screen: either to finish shopping and to check out or to add something else to a chosen bouquet of a fresh flowers.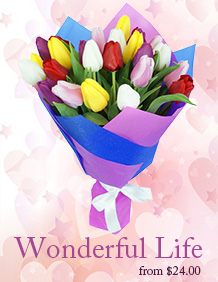 7roses

Thank you for your outstanding service!)) I will place order with you for International Women's Day soon (which is not tradition...

7roses

Thank you very much Yulia!!! Very greatly appreciated!!! Have a terrific week!! Very best regards, Ben

7roses

To Yulia....many thanks, delivery and photos, exceeded all expectations...Larisa very pleased. Thank all responsible for...