Send a bouquet of flowers or any other gift to Kozatske
Our flower shop delivers flowers, beautiful and stylish bouquets, wonderful compositions un Kazatskoye of Odessa region. Professional florists create a beautiful bouquets which sometimes look even more impressive in the reality than at our Catalogs. The matter is that work on a bouquet is a creative process and you can never see two absolutely identical bouquets. Quality of flowers in our flower salon in Kazatskoye is always the highest. Flowers are always fresh, bright and attractive. It's actually easy to send a bouquet to the settlement Kazatskoye of Odessa region. It will be more difficult to stop your eyes on a certain bouquet as all of them are amazing. However as soon as you after all have done it, pick up also at least a small gift for delivery it alone with flowers to your family or friends in Kazatskoye. You'll find a huge choice at our Kazatskoye Catalogs for any traste and of any price. We deliver mourning bouquets in Kazatskoye as well. Your order will be executed in 2-3 hours after you place and pay it.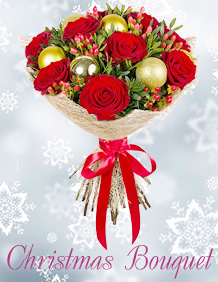 Steven

On both occasions I received excellent customer service and attention to detail.

Steph R, Belfast, United Kingdom

Thank you for the mail. My friend was very happy, and so am I Great service! Thank you Regards,

Christian, Belgium

Thank you very much for everything ! The bouquet is very beautiful. Yours faithfully.