Shop for our exclusive collection of bouquets in Kiliya
All human life is accompanied by flowers. New baby borns and mother is met with flowers. Christening, birthdays, school final, wedding, the own babies birth... Holidays - New year, Christmas, St. Valentine's Day, on March 8, Easter.... People in Kiliya are absolutely same as they are at the other settlements of Ukraine. It's easy to send a beautiful, stylish bouquet to Kiliya through our flowers and gifts delivery service. Look through the selection of bouquets at our Catalogs. All of them are so good, It's even hard to m,ake a choice! It would be a good idea to add a gift to a bouquet of flowers. If you send order to Kiliya for a birthday, then the bunch of multi-colored balloons would be just right thing to send! They are very inexpensive, but lightens the spirit perfectly. A good champagne, a basket of delicacies could be sent to Kiliya for a birthday party or for any holiday.... The choice of sweets is really the best at our store. Take a look! Our flower shop fulfills also urgent mourning orders in Kiliya.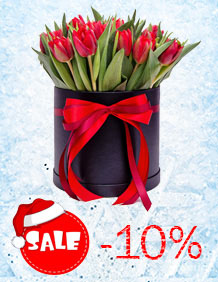 Jordi Rodríguez

I'm really happy to have requested from your shop, thank you very much :) I also appreciate how nice and polite customer...

Bashar

It was my pleasure to order from your shop, I'm very satisfied about the service , communicating and Quality really I...

Steven

On both occasions I received excellent customer service and attention to detail.