Our best gifts ideas and flower arrangements in Lyubotyn
Flowers for all occasions in Lyubotin Kharkov region will be delivered directly to the house by our flower shop. To greet your family in Lyubotin on the baby's birth, a christening, in the first school day and the last one, a wedding, a birthday, New year, Christmas, St. Valentine's Day, Women's Day on March 8, Easter... and for any other event in life! There are holidays in Ukraine on which it is common to give not just flowers, but also a various traditional gifts. Lyubotin is one of the towns where traditions are very strong. You will find the most various offers in our catalogs for delivery in Lyubotin for any of the mentioned events, from inexpensive box of chocolates and balloons to a nice perfume and baskets of the delicacies which are set according to the Ukrainian traditions, such as Christmas and Easter. We create and deliver mourning compositions as well for the sad cases.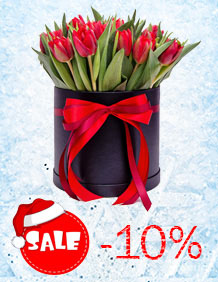 Steven

On both occasions I received excellent customer service and attention to detail.

Steph R, Belfast, United Kingdom

Thank you for the mail. My friend was very happy, and so am I Great service! Thank you Regards,

Christian, Belgium

Thank you very much for everything ! The bouquet is very beautiful. Yours faithfully.