Wonderful bouquets, usual and unusual gifts in Ostrog
It's noted that people who live at a small towns or villeges love surprises the most. It happens so rarely there.... Ostrog is one of such small towns in Rivne region, UKraine. Small and inexpensive bouquet of a fresh flowers, an expensive and simple gift might make the day of your friends or family in Ostrog! It's actually easy to send flowers and gifts to Ostrog, just look though our Catalog and make your choice. Payment is accepting from Visa and Master cards. Flowers and gifts can be sent as a Birthday greeting for some one in Ostrog, for a big holidays, such as Easter or Christmas and, of course, for St. Valentines Day! We offer various gifts specifically for holidays that follow Slavic traditions that are very strong in Ostrog. For example, you could send a basket of delicacies for Easter and for sure there should be a bottle of a sweet Church wine "Kagor". It would be good if the orders for Ostrog are placing at least 2-3 days prior delivery date, especially if you send something else alone with flowers. It may happen, that we'll have to mail such additional items to Ostrog from other cities of Ukraine and time is required for this actions. Please, note, that it does not affect prices that you see at our Ostrog Catalogs! Our Ostrog flowers shop fulfills also mourning orders. It's normally a mourning bouquet and our florists will create such bouquet in a very short time as it is required at such a sad reasons.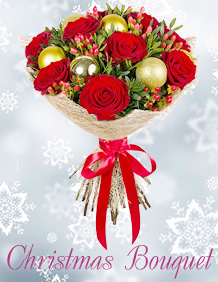 Steven

On both occasions I received excellent customer service and attention to detail.

Steph R, Belfast, United Kingdom

Thank you for the mail. My friend was very happy, and so am I Great service! Thank you Regards,

Christian, Belgium

Thank you very much for everything ! The bouquet is very beautiful. Yours faithfully.