Beautiful flower arrangements and floral gifts in Sanzheyka
Sanzheyka inhabitants, as well as most of southerners, love bright and solar things. We always have the huge choice of fresh flowers: both import, and local, seasonal in the Sanzheyka flower store. Certainly, the flowers preferences are individual and depend on many factors which are hard for describing. Some love pastel, quiet tones, others prefer a palette of the brightest paints. Sanzheyka is a southern town that if you send a bouquet of mixed flowers in the contrast colors, i will be exactly that they love! White, red, pink and surely bright yellow flowers should be presented at the bouquet for Sanzheyka. Think also of a nice present which could be delivered in Sanzheyka alone with a bouquet of flowers. If you send flowers to the young girl, add an unusual sweets. For example, the big chocolate bear holding a heart with the word "Love" at it. You can find it at the "Chocolates" page of the "Sweets" list. Its weight is a half kilo or more, than 2 pounds. Girls and women in Sanzheyka will be definitely happy to receive a nice perfume. If you want to congratulate the elderly person, send a home plant to Sanzheyka. Every one will be delighted by a basket of delicacies! Make your choice, and we will deliver all your flowers and gifts in Sanzheyka!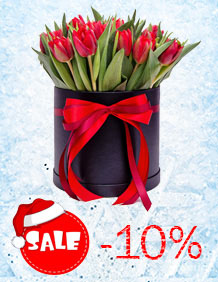 Steven

On both occasions I received excellent customer service and attention to detail.

Steph R, Belfast, United Kingdom

Thank you for the mail. My friend was very happy, and so am I Great service! Thank you Regards,

Christian, Belgium

Thank you very much for everything ! The bouquet is very beautiful. Yours faithfully.