Flower shop in Bar deliveкы fresh flowers, various gifts, fruits, sweets and much more
Our florists in Bar Vinnytsia region will do their best for creating the most beautifu bouquet of the freshest flowers. 18 years of successfully running this business confirms our highest responsibility. We follow the flower fashion and always know about a new trends, we buy the most modern florist supplies for bouquets packing. Several months ago, for example, the mixed compositions of flowers and various sweets became very popular here. We picked up this idea immediately and have expanded the range and a variety of the offered compositions. They can be found in the "Sweets" section of our Catalogs. Look through our catalog, as there is no way to describe everything we offer there in this short description. Make your choice and order!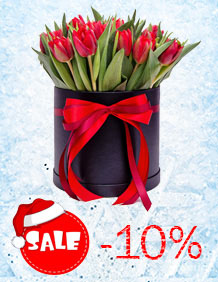 Jordi Rodríguez

I'm really happy to have requested from your shop, thank you very much :) I also appreciate how nice and polite customer...

Bashar

It was my pleasure to order from your shop, I'm very satisfied about the service , communicating and Quality really I...

Steven

On both occasions I received excellent customer service and attention to detail.