Fresh flowers bouquets and various gifts delivery in Bus'k
The most beautiful flowers and the most beautiful women are in this ancient town. Incredible combination! It's not a problem if you live far away of Busk and are not able to present fresh flowers bouquet to your girl friend. Our florists create a gorgeous bouquets, we also could add a lovely, sweet or cute gift to your flowers and deliver directly to a door of your Darlings in Busk. There is a really huge choice of flowers (roses, chrysanthemums, eustoma, orchids plants, etc. at our flower shop. However we would still ask you to kindly place orders at least 2-3 business days prior delivery date if you would like to add some gifts to your bouquet or flower arrangement. The point is that the selection of products at such a small towns as Busk is not as good as at a big cities and it could be required to send one or another thing to Busk for delivery. Please, read attentively descriptions of the selecting items, we mention it there. The most popular products, that should be mailed to Busk for delivery are: perfumes, Tropical Butterflies, Extra large toys that are producing specifically for the certain orders, personal photos at chocolates and some others. Surprise your Darlings in Busk and they will be really impressed!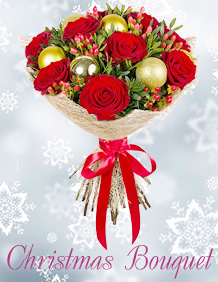 Steven

On both occasions I received excellent customer service and attention to detail.

Steph R, Belfast, United Kingdom

Thank you for the mail. My friend was very happy, and so am I Great service! Thank you Regards,

Christian, Belgium

Thank you very much for everything ! The bouquet is very beautiful. Yours faithfully.