The excellent choice of fresh flowers and various gifts in Kalush, fast delivery
There are several flower shops In Kalush Ivano-Frankivsk region. But ours - is the best of all! We do our job qualitatively and quickly. We always have a big choice of fresh flowers, we make the most beautiful bouquets in Kalush. Flowers and gifts can be delivered to your family or friends in day you place your order for delivery in Kalush. However it is definitely better to do it 3-4 days in advance so that we haму enough time to collect items for your order, to create a beautiful bouquet and to design your gifts if any. By the way, we provide the really widest choice of gifts in our flower shop in Kalush. Except that we offer quite interesting and unusual ideas to please and to surprise your friends or family. If you need to send Birthday greeting and gifts for someone in Kalush, or, say, for greet with a New Year, Christmas, or St. Valentine's Day on February 14, use 7roses delivery service! Just look at our catalogs, for example, the page "Gifts", "Sweets", "Delicacies".... Without doubts you will find there something that your friends in Kalusheven didn't see ever in their lives! For example, whether huge live tropical butterflies flied in Kalush? Didn't they? But you can order them on our website 7roses! We have both various pleasant and useful gifts. We offer variouse Easter baskets. Sets of elite tea, coffee, chocolate figures - order something and make a real furor in Kalush! Rise a spirit, place smiles into the faces of your darlings. It's actually easy to do when using 7roses. Choose and send flowers and unusual gifts to Kalush today! Do it even if there is no reason. Place delivery order and pay it with the Visa or Master cards.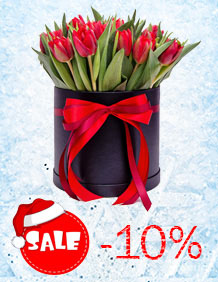 David Dollochin

Thank You ))) For the wonderful, kind and friendly service!!! The Orchid is very beautiful, and I appreciate all your help )) Kind regards, David...

Ercüment Demır, Turkey

Hi I am so happy for your work And of the gift we are together again Thank you and thank you for your labor Natalia ...

Suresh Mendiratta, India

Greetings, Thanks and I really appreciate the way you communicate about the delivery and report and helped me for everything . This was the best service i ever got for any onl...