Beautiful flower arrangements and floral gifts in Karnaukhivka
A beautiful bouquet, flower arrangement, or a fashionable now composition of flowers and incomparable macarons, flowers and berries, flowers and candies can be ordered in our flower salon in Karnaukhovka of the Dnepropetrovsk region. Everything that you send to your family in Karnaukhovka , will be delivered there in time. We will be constantly in touch with you. We just would ask you to order flowers and gifts for delivery in Karnaukhovka beforehand, say, in 2-3 days prior to the delivery date. It is also very important that you have specified an working phone number of the recipient. To be able to present all your items in person, we have to call and ask about the most convenient time for a meeting with courier the courier for the "surprise" delivery.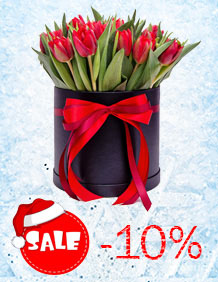 Steven

On both occasions I received excellent customer service and attention to detail.

Steph R, Belfast, United Kingdom

Thank you for the mail. My friend was very happy, and so am I Great service! Thank you Regards,

Christian, Belgium

Thank you very much for everything ! The bouquet is very beautiful. Yours faithfully.