Novgorod-Seversky flower shop catalog of bouquets and arrangements
Fresh flowers are always available in our flower salon in Novgorod-Severskyy. Professional florists create a beautiful, modern bouquets and flower compositions. Roses and chrysanthemums, carnations and gerberas, the most various seasonal flowers.... Our florists are always interested in novelties of flower fashion and create bouquets and flower arrangements according to its requirement. For example, eco-friendly floristic materials are especially popular during the last months: craft paper for packing bouquets, cardboard hat boxes for the arrangements, etc. All these materials are using in our salon. Our couriers deliver your flowers directly to doors of your relatives to Novgorod-Siverskyy. Take a look at the magnificent choice of gifts which we offer as additions to flowers. You will find a gift for the receiver of any age, any taste there, Including a child, a man, a young girl and an elderly woman. There are no doubts that any of them will be incredibly pleasant for your family to Novgorod-Severskyy.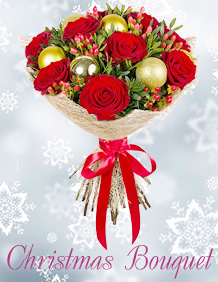 Steven

On both occasions I received excellent customer service and attention to detail.

Steph R, Belfast, United Kingdom

Thank you for the mail. My friend was very happy, and so am I Great service! Thank you Regards,

Christian, Belgium

Thank you very much for everything ! The bouquet is very beautiful. Yours faithfully.