Shop our exclusive collection of bouquets and gifts in Storozhynets
Give flowers to your darlings. Does not matter how far they are, even as far as in Storozhynets of the Chernivtsi region! Send a beautiful, refined bouquet of flowers to as a birthday greetings, for St. Valentine's Day on February 14, for a Women's Day on March 8. Thye will be accepted in Storozhynets with pleasure and great gratitude. However there is no need to wait for an official holiday to please friends or your family! Send a bouquet of flowers to Storozhynets, add a gift just unexpectedly and spontaneously... This will be the real surprise for your Storozhynets friends or family! Well... what could be chosen as a gift? It is absolutely easy. Open our catalog for Storozhynets and find a set of number ideas for a gift: from simple, plain and very inexpensive, to absolutely unusual. Listen to your taste, but at the same time, of course, think about a sex, age and a taste of the recipient in Storozhynets! Make the order and pay it. It is absolutely easy, too. You'll get a instructions for payment and link for it right after finishing shopping at 7roses flower shop in Storozhynets. We accept Visa and Master card. Payment platforms that we use are secure and safe. On our side we process then your order for Storozhynets, organize collecting the ordered items and our couriers will deliver all gifts directly to the house of your relatives or friends in Storozhynets.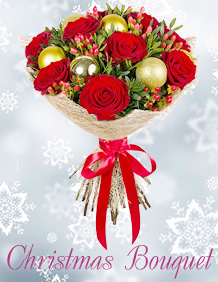 Steven

On both occasions I received excellent customer service and attention to detail.

Steph R, Belfast, United Kingdom

Thank you for the mail. My friend was very happy, and so am I Great service! Thank you Regards,

Christian, Belgium

Thank you very much for everything ! The bouquet is very beautiful. Yours faithfully.