Flower salon in Buchach delivers flowers, sets of delicacies, home plants, toys, etc...
Our flower shop delivers fresh, magnificent flowers, stylish bouquets and flower arrangements in Buchach and around Buchach suburbs. The skilled Buchach designer-florists create beautiful bouquets, selecting right colors, using decorative greens, Kraft paper, a grid, or felt, tapes and bows, sometimes artificial butterflies, ladybugs, bugs for the flower arrangements. A last word of the flower fashion are Hat boxes arrangement. They look excellently, stylishly and magnificently and delight our recipients not just in Buchach, but all around Ukraine. Our customers include lovely, amusing, and sometimes useful gifts into their orders for delivery in Buchach. Our Buchach local shop offers a huge number of original and unusual gifts: from soft toys, sweets, sets of fruits, cosmetics, etc. and up to Certificates for visiting restaurants, gyms, SPA and much more... Your family and darlings in Buchach wait for showing of your attention and will be happy with the level of our service. Place the order at our website. It is simpl. Our Buchach flower shop accepts payment with Visa and Master Cards. Filling your order for delivery in Buchach you can be sure that it is delivered even at the same day that you place order and pay it.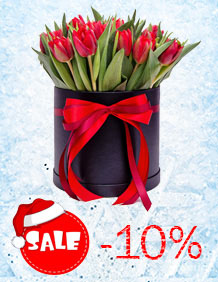 David Dollochin

Thank You ))) For the wonderful, kind and friendly service!!! The Orchid is very beautiful, and I appreciate all your help )) Kind regards, David...

Ercüment Demır, Turkey

Hi I am so happy for your work And of the gift we are together again Thank you and thank you for your labor Natalia ...

Suresh Mendiratta, India

Greetings, Thanks and I really appreciate the way you communicate about the delivery and report and helped me for everything . This was the best service i ever got for any onl...