Order flowers and lovely gift delivery in Glukhiv. Pay easy online
It isn't difficult to send greetings someone at Glukhov of the Sumy region, even if you are many hundreds, or even thousands kilometers away of Glukhov. Our flower shop will fulfill such a flower delivery order. Our Glukhov flower shop works successfully for many years. We sell bouquets and flower compositions and also we fulfill orders for flowers delivery around Glukhov. Fresh flowers are available at our flower shop through the year. The roses are the most popular flowers everywhere including Glukhov. Red color roses are most loved by our customers. There is nothing surprising actually as a red rose is a symbol of love of a man to a woman. Sons send red roses to mothers, fathers, foremr students send them to there beloved teachers, etc. who remained in Glukhov. We create a nice bouquets and flower arrangements of a mixed flowers. florissts thinly pick up flowers for the bouquets by their types and a color: eustoma, roses, lilies, orchids, cloves, gerberas.... In the summer bouquets with a sunflowers are popular in Glukhov as a symbol of hot and fertile summer, gladioluses are sending in Glukhova bit later, by August. In September dahlias and asters blossom... It is possible to present a bouquet of tulips, peonies in the spring. In our flower shop of Glukhov there is also a wide choice of gifts. Place order and we'll deliver flowers and gifts to your relatives in Glukhov of the Sumy region. It is rather simple send such flowers and gifts to Glukhov, having used our delivery service. We just would ask you to place order whenever possible in advance, at least in 2-3 days prior to delivery date in Glukhov.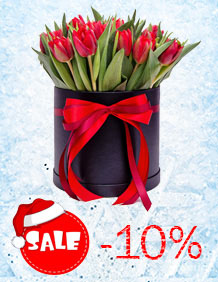 Ercüment Demır, Turkey

Hi I am so happy for your work And of the gift we are together again Thank you and thank you for your labor Natalia ...

Suresh Mendiratta, India

Greetings, Thanks and I really appreciate the way you communicate about the delivery and report and helped me for everything . This was the best service i ever got for any onl...

Veronika Silina

Добрый вечер! Спасибо Вам огромное за такое отзывчивое отношение и за потраченное время! Наша мамa...