Your flowers and gifts will be delivered around Horostkiv at the appointed time
People like to receive gifts irrespective of where they live - in the capital, the big city, or in such a small town as Horostkiv. The real life goes on there, passions rage, the love comes and leaves and people come in it thia World and leave it forever. In all these occasions Horostkiv's inhabitants come to our flower shop for bouquets that are suitable for the actual case: for a wedding, birthday, anniversary, child's birth, christening, wedding, housewarming, and... for a sad situations like a funeral. If you are far from Horostkiv of Gusyatyn district of the Ternopil region, you can participate in city events anyway almost together with all the others locals. Order a bouquet of flowers, flower composition in a basket, choose a suitable gift and send it to your family, friends or darlings to Horostkiv. All you need to do is to place order only, and our Horostkiv flowers shop will do all the rest of things: deliver your flowers and gifts to the specified address and solemnly hands to your relatives. We provide not only festive bouquets, but also mourning arrangements. We deliver quickly, at the same day!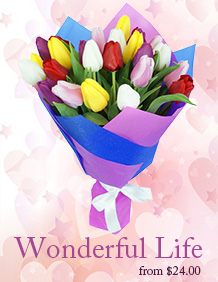 Елена

Подошли к заказу внимательно и креативно. Подобрали шикарные цветы и большую корзину фруктов на...

David Dollochin

Thank You ))) For the wonderful, kind and friendly service!!! The Orchid is very beautiful, and I appreciate all your help )) Kind regards, David...

Ercüment Demır, Turkey

Hi I am so happy for your work And of the gift we are together again Thank you and thank you for your labor Natalia ...