Delivery of all bouquets and gifts in Mykytyntsi.
Our flower shop in Nikitintsy delivers bouquets of a fresh flowers quickly and qualitatively. We always have a good choice of flowers and gifts. In the spring, in the summer, in the fall our customers prefer to order bouquets of seasonal flowers for their families and friends in Nikitintsy. It is tulips, narcissuses, an inexpensive lilac in spring. In the summer peonies, camomiles, a hydrangea, gladioluses are most popular. In the fall bright asters, dahlias are ordering.... Bouquets of roses are popular always. Roses are a kind of universal flowers. They can be presented to both a man and a woman in Nikitintsy, the young girl and the beloved grandmother for her anniversary. Look at our gifts kisted in our Nikitintsy catalog. You'll find the huge choice and items for delivery in Nikitintsy - usual and unusual gifts which will surprise your darlings in Nikitintsy. But please, read descriptions of the chosen items. Some of them should be mailed to Nikitintsy from other cities of Ukraine, and additional time is required. Therefore we'd ask to place your flowers orders for delivery in Nikitintsy a few days before the delivery date, as we have to manage arranging such orders without a hurry.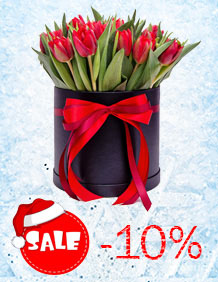 David Dollochin

Thank You ))) For the wonderful, kind and friendly service!!! The Orchid is very beautiful, and I appreciate all your help )) Kind regards, David...

Ercüment Demır, Turkey

Hi I am so happy for your work And of the gift we are together again Thank you and thank you for your labor Natalia ...

Suresh Mendiratta, India

Greetings, Thanks and I really appreciate the way you communicate about the delivery and report and helped me for everything . This was the best service i ever got for any onl...