Flowers, bouquets and sweets, lovely toys in our shop in Savran
Life goes on slowly and measuredly in the ancient town of Savran. Young people leave it normally looking for a job, for hundreds, and sometimes for thousands kilometers away. However family bonds don't torn and sons and daughters always seek a chance to please their parents who have remained in Savran. How to do it? To call? Of course! But there are also holidays, birthdays, anniversaries, a christening and weddings when people normally wish to make something more significant. Just imagine: guests are sitting at a table, celebrate your mother's anniversary. Suddenly the door opens and a huge bouquet of roses flows into a room! Yes, such surprise in Savran is worth a lot! For a special holidays it would be possible to send for a family in Savran, say, the Easter basket of meat delicacies, traditional for Ukraine, with colored eggs, Paska and even a small bottle of "Kagor" wine. We have prepared the most various, both traditional, and original, unusual gifts for your family in Savran. We just would suggest you to order flower and gifts delivery for Savran in advance, say, in 2-3 working days prior to delivery date. We also fulfill orders for mournful cases. Mourning bouquets and flower compositions for funerals will be delivered in 1-2 hours after receiving your order and payment.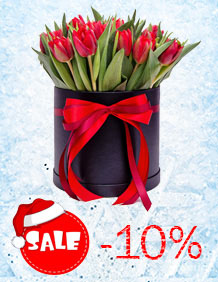 Jordi Rodríguez

I'm really happy to have requested from your shop, thank you very much :) I also appreciate how nice and polite customer...

Bashar

It was my pleasure to order from your shop, I'm very satisfied about the service , communicating and Quality really I...

Steven

On both occasions I received excellent customer service and attention to detail.