The great choice of bouquets and gifts in Torchin flower shop
It does not matter if a person lives in a small town, village or in a big city. It's extremely pleases him/her if someone sends flowers or gifts for birthday or holidays. Torchyn - the small settlement in Ukraine, it is located far from big cities. However it is also possible to send flowers to a mother, grandmother, whether the aunt, the girlfriend for their birthday. Our Torchyn flower shop delivers a bouquets of fresh flowers to the address of your family in Torchyn with a great pleasure. . It's very easy to place order for flowers or gifts delivery in Torchyn. Just choose a bouquet, put it into a cart.... It would be reasonable to add a gift. Look at our huge choice: cake, chocolates, baskets of fruits, baskets of delicacies.... sets of elite tea, coffee.... and there is a lot of other wonderful ideas for gifts on our web site. We accept payment online with Visa and Master cards. Specify delivery date and we will fulfill your order exactly in time! We offer many different options for gifts for a different holidays: New year, Christmas, Easter.... send gifts and for a christening, a wedding, a birthday.... Send a joy to your relatives in Torchyn!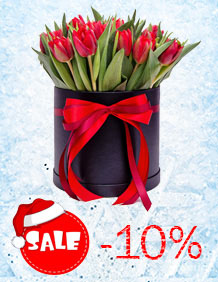 Jordi Rodríguez

I'm really happy to have requested from your shop, thank you very much :) I also appreciate how nice and polite customer...

Bashar

It was my pleasure to order from your shop, I'm very satisfied about the service , communicating and Quality really I...

Steven

On both occasions I received excellent customer service and attention to detail.