Velykyi Berezny's bouquets and gifts selection
The Velikiy Bereznyy flower shop offers stylish bouquets in modern packing, flower compositions in baskets and boxes. Also we offer a wide choice of the most various gifts for delivery around Velikiy Bereznyy. Every Velikiy Bereznyy inhabitant may find somethinf special there. A toy or sweets for a child, a basket of delicacies for a man... As to women and girls, the choice of gifts is most bog at our shop. You can order delivery to the address of the recipient and our couriers will deliver everything in the day set by yourself. We create nice bouquets for the most refind taste: roses, alstromeriya, gerberas, orchids, chrysanthemums....tulips, peonies are ordering in spring for delivery around Velikiy Bereznyy.... in summer season bouquets with sunflowers are most popular in Velikiy Bereznyy, huge caps of hydrangeas, gladioluses... asters blossom in fall. The very inexpensive bouquets or gifts can be ordering for delivery in Velikiy Bereznyy. However the pleasure that it brings to the recipient will be incommensurably bigger. Do not forget your family and darlings living in Velikiy Bereznyy, Zakarpatye region. They deserve your attention and care! We fulfill the urgent flower delivery in Velikiy Bereznyy for the sad occasions, such as a funeral. Mourning bouquets and mourning flower baskets will be delivered to Velikiy Bereznyy within one or two hours after the payment arrives.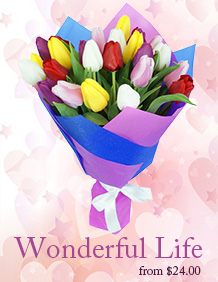 7roses

Thank you for your outstanding service!)) I will place order with you for International Women's Day soon (which is not tradition...

7roses

Thank you very much Yulia!!! Very greatly appreciated!!! Have a terrific week!! Very best regards, Ben

7roses

To Yulia....many thanks, delivery and photos, exceeded all expectations...Larisa very pleased. Thank all responsible for...