Bouquets, lovely gifts, sets of delicacies and sweets deliverу in Vovchynets'
Professional florists of our flower shop in Volchinets create a stylish modern flower compositions and bouquets of a fresh flowers. They use a natural rod baskets, cardboard boxes, a modern eco-friendly packing material - paper, a grid and tapes. They do a real works of art. Our customers also have an opportunity to order gifts delivered in Volchinets alone with bouquets. It can be a simple box of chocolates, a bottle of champagne or liqueur. We offer also a more serious gifts. For example, a nice perfume, a gift sets of the natural hand made cosmetics, a basket of delicacies... The absolutely unusual gifts can be also ordered for delivery in Volchinets! For example, a live tropical butterfly.... or the gift certificate for visiting a beauty shop or SPA. Our customers sometimes need to send flowers to Volchinets for a sad occasions. Alas! It is life.... it begins one day, but also comes to an end. We deliver mourning bouquets and flower compositions for a funeral.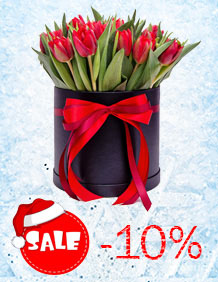 David Dollochin

Thank You ))) For the wonderful, kind and friendly service!!! The Orchid is very beautiful, and I appreciate all your help )) Kind regards, David...

Ercüment Demır, Turkey

Hi I am so happy for your work And of the gift we are together again Thank you and thank you for your labor Natalia ...

Suresh Mendiratta, India

Greetings, Thanks and I really appreciate the way you communicate about the delivery and report and helped me for everything . This was the best service i ever got for any onl...