Charming flower arrangements and the most desired gifts in Vyshneve
The difficult period is enduring by Ukraine. But... the the human gets used to any situation, adapts to any, even extremely hard conditions. So, life in Vishnevoye proceeds! People continue falling in love getting married, giving birth children. They celebrate holidays, birthdays and anniversaries. In such days it is so nice to forget about problems, to enjoy minutes of happiness. The bouquet of flowers, delivered in Vishnevoye from the friends living at the other end of the world, gift from children who have left and searching a better life, returns Vishnevoye residents to the happy past, makes them smiling and though for a while relaxing and enjoying the pleasant memories. Our flower shop in Vishnevoye takes a great pleasure, delivering flowers and gifts to Vishnevoye residents. We rejoice together with our recipients, we smile together with them and mentally we thank senders of gifts to Vishnevoye for the joy given to all of us. t is absolutely easy to order a bouquet delivered in Vishnevoye. We will do our best executing your order for Vishnevoye precisely, in time and we'll do everything that in our control to amke happy your family in Vishnevoye!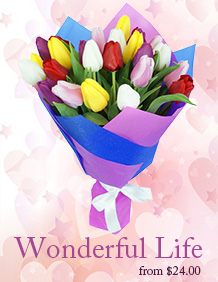 7roses

Thank you for your outstanding service!)) I will place order with you for International Women's Day soon (which is not tradition...

7roses

Thank you very much Yulia!!! Very greatly appreciated!!! Have a terrific week!! Very best regards, Ben

7roses

To Yulia....many thanks, delivery and photos, exceeded all expectations...Larisa very pleased. Thank all responsible for...